Vice Principal's Message (Shift I)
Prof Dr G.GAYATHRY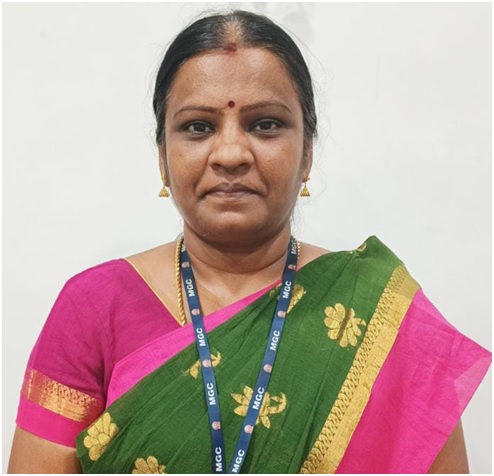 Dear parents,
Greetings from Mar Gregorios College!
Undoubtedly, our college is renowned for discipline, transformation and empowerment. The validation for such goodwill is our student's enrolment from 75 to 1700 (1997 to 2017) which helped us to grow from 5 UG courses to 12 UG and 3 PG courses in shift 1 under the directions of University of Madras. We contribute to our Indian nation, a good lot of citizens of men and women with enormous competence, conscience and commitment.
It has 25 Years of Excellence in education. It was Accredited by NAAC with B++ Grade.Students at MGC campus are trained to see opportunities despise of anything at every moment of life. Their direction of intelligence in holistic education and all round development are enhanced and improvised with a great laser focus. Always a Gregorian is developed to conquer him-self or her-self.
The root of education bitters, but the fruit it reaps is a delight. Parent's highest decision is their ward's higher education, and we embrace it empathetically. Our placement records and university ranks make every Gregorian parent to cherish their ward's growth and the right choice made by them.
We assure your ward to aspire and get inspired at MGC campus with 100% confidence and 100% success.
Best wishes to all the stake holders of MGC.
Prof Dr.G.Gayathry .
Vice Principal – Shift I