Vice Principal's Message (Shift II)
Prof.Dr.S.SHALINI MAHER, M.Com, M.Phil, Ph.D, Vice-Principal Shift-II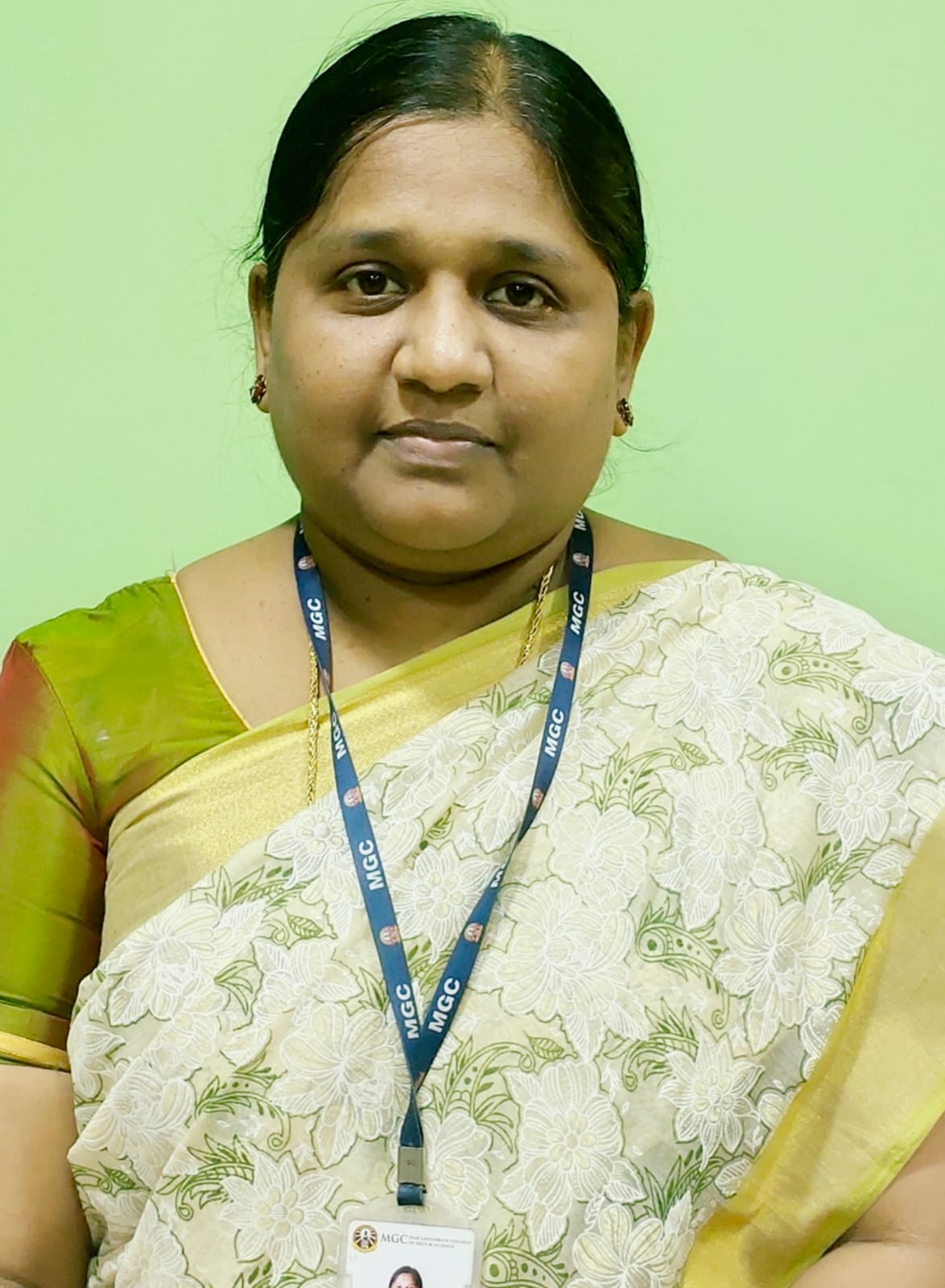 Dear parents,
Greetings from Mar Gregorios College!
To make the fruit of education a delight, we strive hard to bring our student's excellence in the forefront of academics and leadership grounds. University of Madras has granted affiliation for Shift 2 to function from the year 2009. And the students from various back grounds of culture, caste, religion and nationality find their easy path of higher education in our eco-friendly green lush campus. Our systematic and standard evaluation systems for internal tests and University examinations have made our 2950 plus students from both shifts to bring more laurels to our college. It has 25 Years of Excellence in education. It was Accredited by NAAC with B++ Grade.
Our meticulous plans like monthly attendance calculations and sending intimation letters to the parents of students who have less than 75% of attendance at the end of every month, and conducting parent-teachers meeting at the end of every semester to discuss the progress of your wards and also disbursing the available government scholarships for deserving students, and distribution of general proficiency prizes and some prestigious awards viz. Mar Gregorian Award etc., during the college day celebrations, have made us to stand tall among all the self-financing colleges.
The 6 UG courses that are offered in shift 2 have more significance in the high level employability stream and in the development of the required skill set. Shift 1 & 2 shine with a common motto of let your light shine. MGC surpass the parents expectations in all possible ways by their good and sincere wishes
Prof Dr.S.Shalini Maher
Vice Principal – Shift II